Interactive Whiteboards and Projectors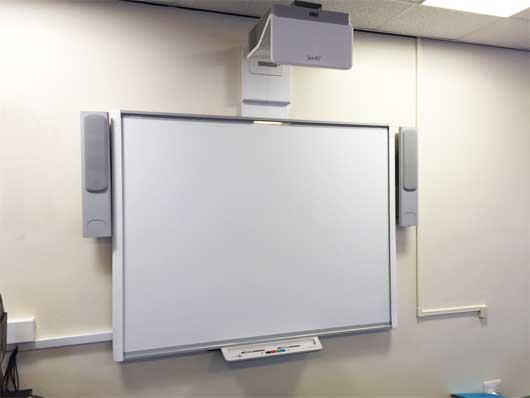 We are SMART Factory Trained Installers and have installed and maintained many systems in schools and businesses across Teesside.
From supplying and installing only the smart board or projector up to a fully integrated system with full audio, please contact us to discuss your requirements.
Not all installs are easy, the one below had a number of conduits and decorative rail running right through the mounting position for the projector. The answer was to build a bridge over them, which was strong enough to hold the weight of the projector and still allow for it to be aligned properly.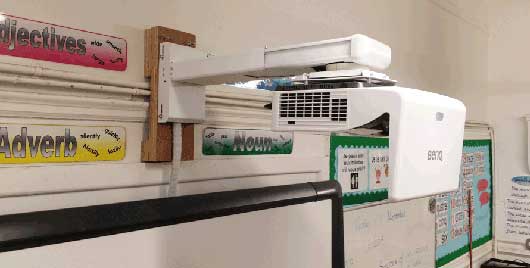 Call us to discuss your IT requirements on 07800 919616.